Ever wonder why many travel consistently to the tropical paradise of St. Barts? You'll find yourself immediately hooked chic and stunningly beautiful Caribbean island that showcases rugged cliffs that sparkle in the sun, white sandy beaches, sea-green waters and many more.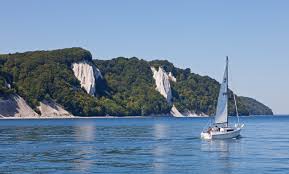 This diminutive, volcanic island is surrounded by shallow reefs is the ideal secluded getaway for a luxury vacation with over 20 beaches featuring crescent-shaped spots of white sand and turquoise waters. St. Barts is exclusive yet completely simple—the overseas collective to France.
When is the best time of the year to travel to St Barts? You may be wondering about the weather and the best months to visit and experience life on this beautiful island.
Weather
The high season features the ideal beach weather, with the occasional cloudy day. Usually rain showers are brief, which islanders call it "liquid sunshine."
The rainy season starts from late May and goes on until mid-November. It doesn't really rain for days during these months, but this also approximately agrees to the official Atlantic hurricane season which spans from June 1 to November 30. There is no need to worry as the satellite surveillance provides enough advance warning to take precautions and, rarely, evacuate.
The best time to visit St. Barth's is from May to June. Here's why. This is the time of the year when you'll get to enjoy the nearly perfect weather with mild temperatures and clear skies.
Meanwhile, December to April sees not only the scorching sun but also the influx of tourists. So if you don't want to get caught up during the peak season, book 6 months ahead. September, October and November is the island's rainy season, so might want to avoid that.