When the dreadful Covid-19 is gone, travel lovers will come out for more adventure. If you are looking for a Euro trip, one of the popular travel destinations in Europe is Barcelona. It has gorgeous beaches and eclectic nightlife, and the best seafood in all of Europe. Of course, its rich history and culture top with its unique architecture captures tourists' attraction.
Barcelona, Spain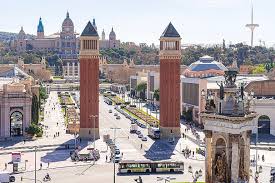 This city on the coast of northeastern Spain is known as one of the most fun, energetic, vibrant cities in the world. It is one of the first tourist destinations in Spain as it has everything to please most visitors.
Many travellers go to Barcelona, the government decided to reduce the number of people visiting the city to comply with health protocols. With so many great things to do in the city, you may wonder how you should begin your visit.
One way to enjoy Barcelona is to plan a four or five-day tour. Since this city is a place known for its late-night dinners, afternoon siestas and brunches, it is better if you do not rush your stay and plan more. Why not go on a free walking tour where you can learn more about its history and the people too? Places to visit are the Barcelona History Museum, The Grand Royal Palace, Chapel of Santa Agata, and Barcelona Cathedral.
The awe-inspiring works of architecture, from Gothic churches to Antoni Gaudí's unique buildings, as well as modern places like Maremagnum Mall, makes the streets of Barcelona worthy of admiration. Gaudi is the city's most creative and well-known designer. His work is legendary and is one reason why it attracts many visitors. You will enjoy the sight even if you are not into architecture.
Travellers come from around the world to see the beauty of Barcelona. It is a lovely city to travel with family and friends when you visit Europe.